Welcome to Grab Bag
Grab Bag App's is a new approach to the management of data, utilizing accessible, modern technology to improve communication.
Grab Bag App's produce superior real-time management information that will greatly inform and enhance stake-holder decision making.
Grab Bag App's increase participation in recording mission critical information.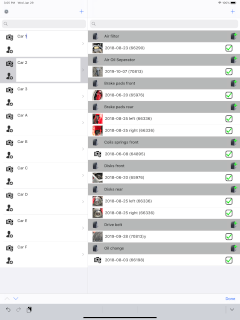 Configured Accountability
The system is configurable to your requirements.
Report-ability
No more paper trails, instant report-ability at your finger tips.
Data Storage
All data synced with server, change phone/tablet, download the app log back in and all data is available.
Offline Mode
Keep working with no data connection, once the connection is available, sync the data with the server.
Picture
Each record created allows you to add a picture.